TIMESMALUKU, MALANG – Oh Boy!!! Hawai Waterpark Malang keep pampering their customers with more and more discount. This time, the will give 30 percent discount to all the of the local society of Malang from October 6-31 2019.
Hawai Waterpark is a tourism attraction under the management of Hawai Group along with the Malang Night Paradise, Museum Ganesya and Malang Smart Arena.
To apply this discount all you need is just showing your ID card at the counter. Once they check your address and you are positively a Malang citizen the discount will directly applied on your ticket.
"Only those who hold the ID card and show Malang as their permanent resident. But for kids will be applied with the normal price eventhough they live in Malang," the PR of Hawai Waterpark, Rosa Febrina said on Wednesday (9/10/2019).
So what are you waiting for, take your friends and family who hold the ID card with Malang as their permanent resident and enjoy all the attractions at Hawai Waterpark such as 3,5 meters Tsunami, Hawai Water House, Waikiki Beach, Waimea Stream River, Mavi Island, Rainbow Fall, Akaolu Pool, Ekolu Slide, Hula-Hula Slide and Wailele Slide. (*)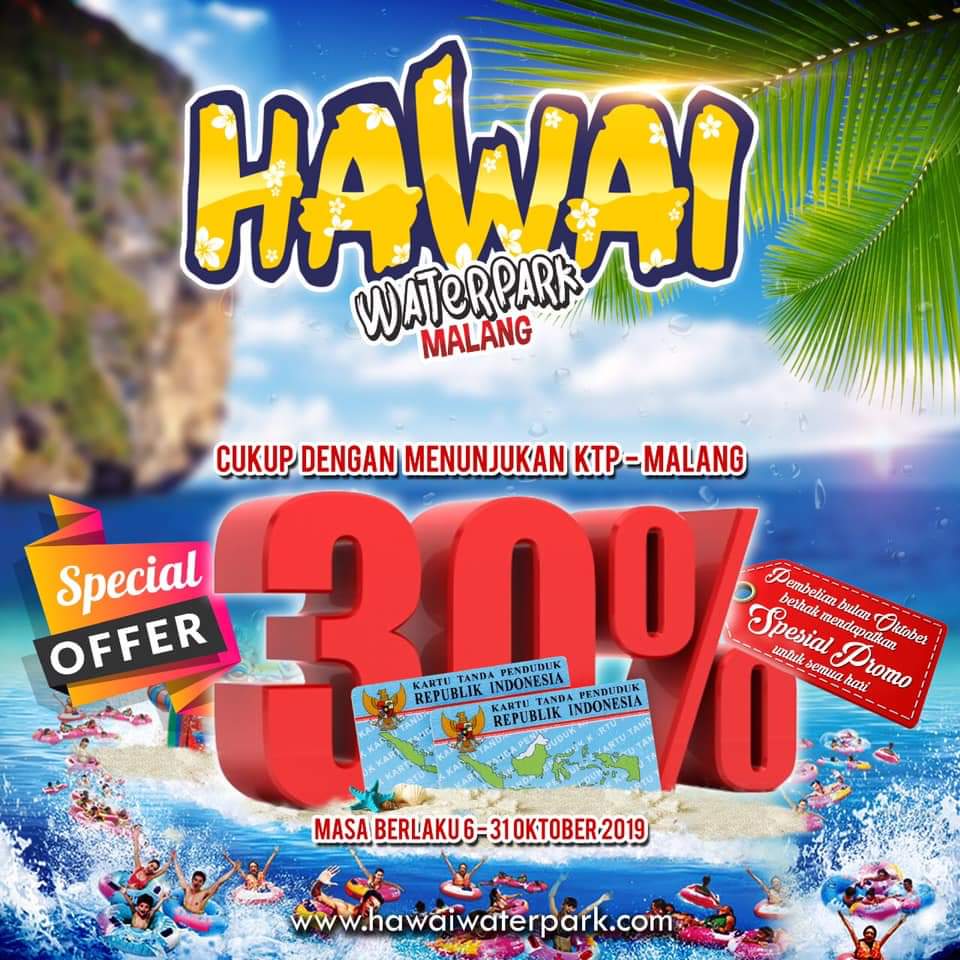 Baca Berita Peristiwa dan Politik terbaru di Indonesia dan luar negeri lainnya hanya di TIMES Indonesia.